 Welcome to
Salalah International School
Salalah International School (SIS) is the first independent international co-educational school located in Salalah, in the Sultanate of Oman's Dhofar Governorate, under the supervision of Oman's Ministry of Education. SIS is privately owned and operated by an independent board. The school is a registered Cambridge International School and a full-fledged member of the Council of International Schools (CIS), based out of the Netherlands.

The school was established in the academic year 2010 - 2011 and from a modest student population of 37 students, enrolled in KG to Grade 5 classes in its first year of operation, the numbers have grown to over 400 students in the 2021-2022 academic year.
Accreditation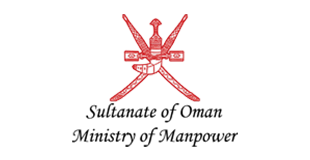 MESSAGE FROM THE FOUNDER CHAIRMAN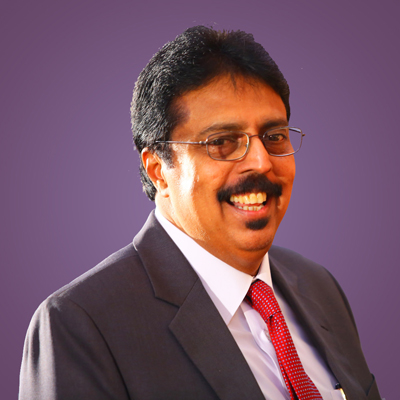 Muraleedharan V
(FOUNDER CHAIRMAN)
Welcome to Salalah International School
Salalah International School aims to create a supportive and inclusive environment where gifted and talented students are encouraged to explore their potential and achieve their personal best in all aspects of school life. Students will be challenged and engaged through authentic learning opportunities that inspire them to develop creativity, confidence and resilience to become independent and ethical life-long learners.
We offer a broad curriculum and a range of opportunities for all our students to achieve excellence in academic, creative, social, cultural, sporting and community endeavours. We value collaborative learning, positive relationships and building capacity amongst our students to effectively allow them to engage in the world of the future, where problem solving, evaluating, working in teams, communicating, creating and innovating are not only valued concepts, but expected skills, attributes and capabilities.
Our students graduate from Salalah International School with the skills, mindsets and qualities that will best equip them for success in the world of the future. Our students are intelligent, resilient, creative, imaginative, disciplined, dedicated to life-long learning, respectful and ethical. They are the future leaders and role models of the Omani community and the world at large.
Thank you for your interest in our school. We hope you'll join us soon.
Muraleedharan V
Founder Chairman, Salalah International School
MESSAGE FROM THE CHAIRMAN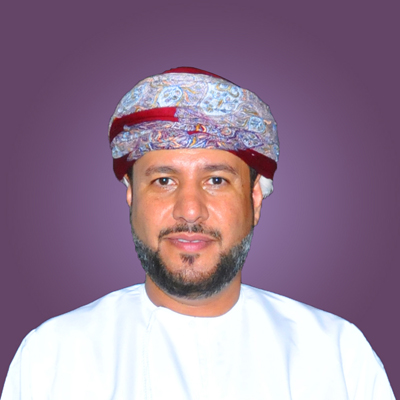 Abdul Aziz Omar Al Shanfari
(CHAIRMAN)
Dear Guest,
It is my pleasure to welcome you to Salalah International School.
The direction and quality of a child's education is one of the most important decisions a parent has to make. At Salalah International School we offer an astounding learning experience that is tailor-made to meet the needs of the young students of Salalah and those who travel across the world to study with us.
We work hard to develop and sustain productive partnerships and connections with our parents, local schools and businesses. We are proud to be a high performing school and aim to be the first choice for high-quality international education for all the families within our community.
We support the individual well-being of our students and provide a school environment that allows every student to thrive as they work towards achieving their potential. We set high expectations for our students and work hard to maintain a positive and encouraging learning environmentacross our school community.
We are partners in learning with our students and seek to deepen their knowledge and provide enriching and innovative learning experiences, while also gently urging our students out of their comfort zones to attempt and take up new challenges. By choosing Salalah International School, you are making the best choice and choosing a bright future for your child.
Abdul Aziz Omar Al Shanfari
Chairman, Salalah International School
MESSAGE FROM THE CEO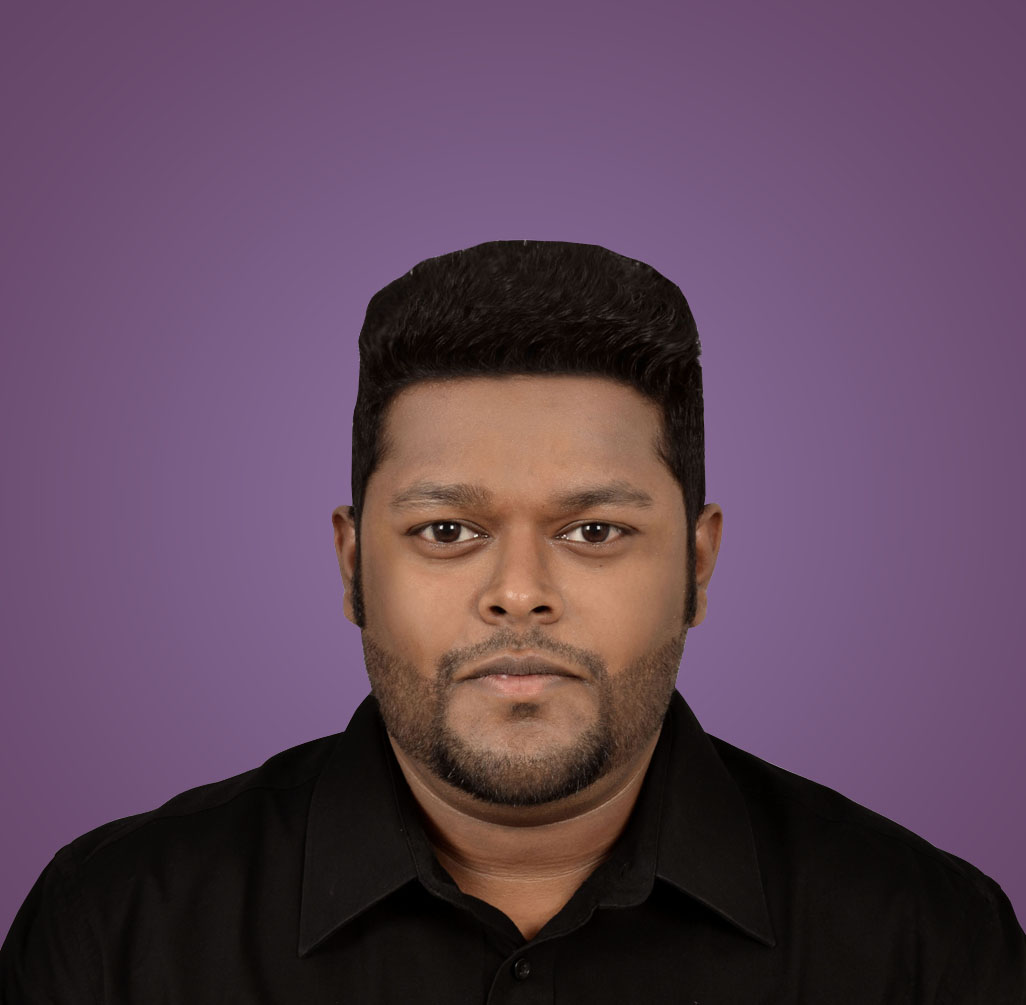 Prashanth P Muraleedharan
(CEO)
Dear Students and Parents,
As we look towards the future, we see Salalah International School as a place where excellence in education means educating the complete child. Our intention is to provide the knowledge, enhance the skills and abilities, consolidate the attitudes and beliefs that are essential for a productive and successful life. We recognize that these goals are best accomplished when the school provides an environment in which teachers, parents and staff develop and practise core values that gratify the academic, emotional and social needs of all children.
Strong communication between home and school forms the basis for a caring and nurturing atmosphere, which is the hallmark of our school. This atmosphere promotes quality in teaching that results in high academic achievement and enables children to realize personal excellence at all levels.
We see education as forming a comprehensive groundwork for life-long learning. All children can learn, and we can develop within each student the desire to know, the tools to seek and the ability to find, understand and use information as a means to becoming self-sufficient, responsible, and productive contributors to a complex, dynamic and diverse society. We seek a challenging and supportive learning environment that capitalizes on the natural curiosity of children as they explore all parts of the curriculum.
Join us on our mission to make our school a place children love to be and grow, a place in which parents believe their children are receiving education second to none and a place in which teachers express their joy of working with pride.
Sincerely,
Prashanth P Muraleedharan
Ceo,Salalah International School
MESSAGE FROM THE PRINCIPAL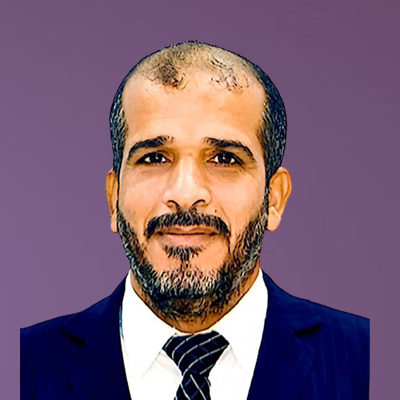 Hamdi Abdallah Ibrahim Moussa
(PRINCIPAL)
Welcome to Salalah International School!
We appreciate your support in the form of time, your energy and most of all your commitment to this school.
As an organization we are fully aligned to the Sultanate of Oman's Vision 2040 and its national priorities. The strategic direction of Inclusive Education, Life-long learning and Scientific research that leads to a Knowledge Society and Competitive National Talents is an essential factor that guides the school leadership in transforming the school and its systems into learning environment that serve the next generation of students.
The education industry in Oman is experiencing massive change. A shift in our parents' expectations have prompted us to rethink the way we run Salalah International School to ensure our school has a sustainable future and can continue to grow and prosper. The Board of Directors are determined to see that Salalah International School delivers the very best educational experience for students at all levels. Our focus is on improving leadership and governance, teaching and learning, and on raising standards.
A decade ago, the Dhofar region had a shortage of top-quality schools that were international in their outlook yet had a healthy respect for the Omani culture and language. Today, Salalah International School is the first school in the Dhofar region with a full international status. It is an approved Cambridge International School offering students the opportunity to learn the Cambridge International Curriculum since 2012. Salalah International School is the only school in the Dhofar region approved to provide Cambridge International General Certificate in Secondary Education (IGCSE) , and, Cambridge AS and A level. Salalah International School is poised to take on the challenges of change in the next decade, having built a reputation as an international education pioneer in the Dhofar region.
Our school will continue to be the foundation of the Omani community, that will, in turn help set in motion and reinforce the Sultanate of Oman's future economic development and growth.
Hamdi Abdallah Ibrahim Moussa
Principal, Salalah International School
SCHOOL PHILOSOPHY

Vision
Salalah International School is committed to imparting world class education to create global citizens without losing the soul and spirit of the national culture and tradition of the Sultanate of Oman.

Mission
To create a learning environment where students, teachers and families work together to develop academic excellence, personal responsibility and ethical behaviour.

Core Values
1. Knowledge:
We value fostering a passion for lifelong learning by acquiring skills and content required for successful and critical thinkers.

2. Respect:
We value treating others the way we like ourselves to be treated.

3. Social Responsibility:
We value the idea that individuals are the sparks that catalyse worldwide change and that only in working together can these changes truly be realised.

4. Creativity:
We value igniting the spark of creativity and curiosity in our students.

5. Celebration:
We value celebrating an accomplishment, be it big or small.
GOVERNANCE AND MANAGEMENT OF THE SCHOOL
The governance of Salalah International School is comprised of the Board of Directors, School Guidance Council and an Advisory Council.
The Board of Directors consists of the owners of the school. It is involved in all strategic areas of the school, including school philosophy, objectives, policies, appointments and review of the School Guidance Council, managing key relationships, ensuring quality infrastructure, resources and financial stability.
The Advisory Council is comprised of all school stakeholders who provide regular input to the Board. The role of Advisory Council is to support continuous improvement, guide development and hold the school management accountable for the quality of education delivered.
The school is managed by the School Guidance Council which is comprised of the Principal, Vice-Principal, AAO, Head of Operations and is supported by the School Board.
Role of the School Guidance Council
School operations
Admissions process and decisions
Administrator and faculty recruitment
Parent communication and management
The Board of Directors exists to provide checks and balances with regards to school management and planning.
Role of the School Board
Development of strategic plans of operation and overall policies
Overseeing the annual school budget
Fundraising
Financial planning and support of the school
Financial supervision and accountability
Facility expansion
Infrastructure renovations
OUR FACULTY
The faculty at Salalah International School is a diverse team of educators who bring to the classroom extensive, real world experience. More than half our faculty have international teaching experience. They guide the learning of each child from dependence to independence with deep knowledge and understanding of their subjects and the curricula offered.
Our faculty foster an integral connection with the curriculum and develop programs based on student interests and inquiries. The backbone of our teachers' support system is our on-going professional development program. Our optimal student-teacher ratio allows closer interactions between students and faculty thereby creating an active intellectually engaged environment.
ACCREDITATION
Salalah International School is a globally recognized International Pre-K to Grade 12 school based in Salalah, Oman, which provides world class education to students by training them under the Cambridge Assessment International Education(CAIE) programandthe Council ofInternational Schools (CIS) program.
Salalah International School is registered with the following educational organizations:
Council of International Schools (CIS)
The Council of International Schools (CIS) is a global non-profit membership organization that provides services to schools, higher education institutions and individuals focused on international education. Its core services are international school accreditation, educational recruitment and searching for leadership for schools, and higher education services that facilitate linkages between schools, colleges and universities.
All CIS member schools are committed to incorporating international and intercultural perspectives into their programs so that students can grow in the attitudes, knowledge and understanding that will provide them with a solid base wherever their studies or work may take them. To become members of CIS, schools participate in a rigorous application process which includes an evaluative visit to the school by a CIS staff member to ensure the school meets the membership criteria and standards. All member schools also agree to support and uphold the CIS Code of Ethics.
CIS International Accreditation is recognized by the National Association of Independent Schools (USA) and by many government and non-government agencies around the world.
Cambridge Assessment International Education
Cambridge Assessment International Educationis the world's largest provider of international education programmes and qualifications for 5 to 19-year olds.It is a not–for–profit organization and a department of the University of Cambridge. The mission of Cambridge Assessment International Educationis to deliver world-class international education through the provision of curricula, assessment and services.Cambridge Assessment International Educationoffers international education programmes and qualifications which lead seamlessly from primary through secondary and pre-university years. Cambridge Assessment International Educationprovides globally recognized qualifications, which include Cambridge IGCSE, Cambridge O Level, and Cambridge International AS and A Levels.Universities in the UK, the US, Canada, India and about 150 other countries recognize Cambridge Assessment International Education qualifications for admission and merit.
Sultanate of Oman's Ministry of Education
The Ministry of Education (MOE) is the governmental body in the Sultanate of Oman responsible for the educational system preceding university education. The Ministry of Education closely monitors and regularly supervises the educational and administrative aspects of the school providing periodic feedback and support. We strictly adhere to the guidelines of the Ministry of Education in allprocedures and policies. All the activities of the school are updated in the Ministry of Education's online portal on a daily basis.